Sanitizers: keep your pool water healthy, automatically!
Our range of automatic chlorine generators offers a simple and effective way to clean your pool. They save you time while minimizing handling of chemicals. In fact, with an automatic sanitizer you'll never need to buy, carry, handle or store chlorine because it converts table salt into chlorine right in your pool.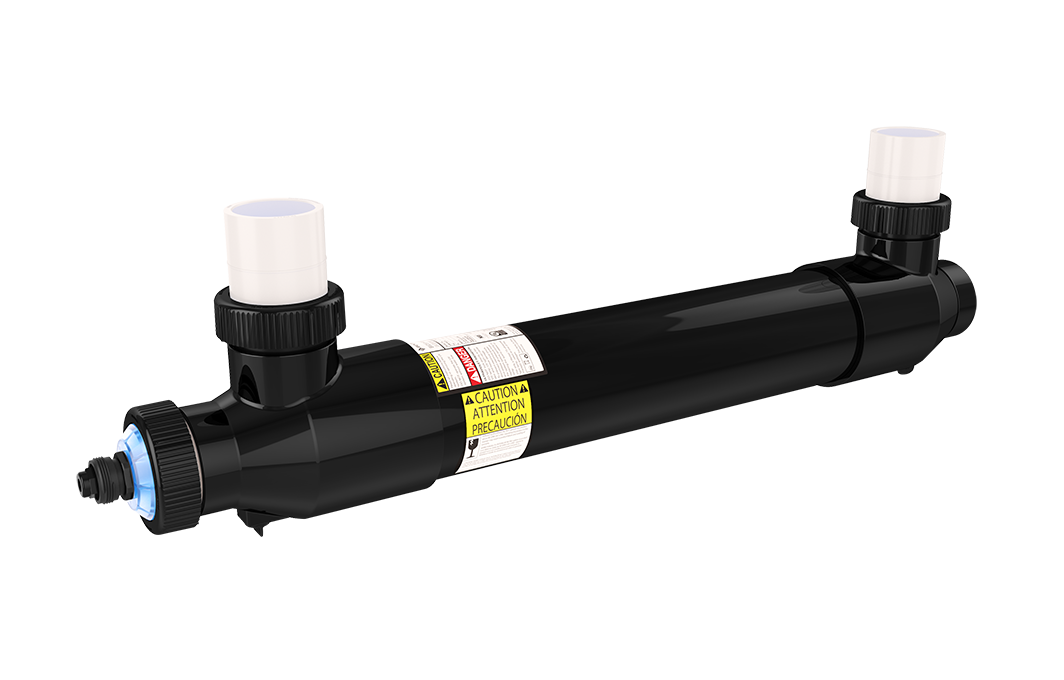 Pentair BioShield® UV Disinfection Sanitizer
Neutralize harmful bacteria while using less chlorine.
Pool water can be a breeding ground for several kinds of harmful bacteria and pathogens that can cause Recreation Water Illnesses (RWIs). That's why Pentair has harnessed the power of UV light to neutralize bacteria and prevent its reproduction. The BioShield® UV Sterilizer provides instant protection as it "zaps" those harmful waterborne pathogens, providing cleaner, safer pool water for friends and family.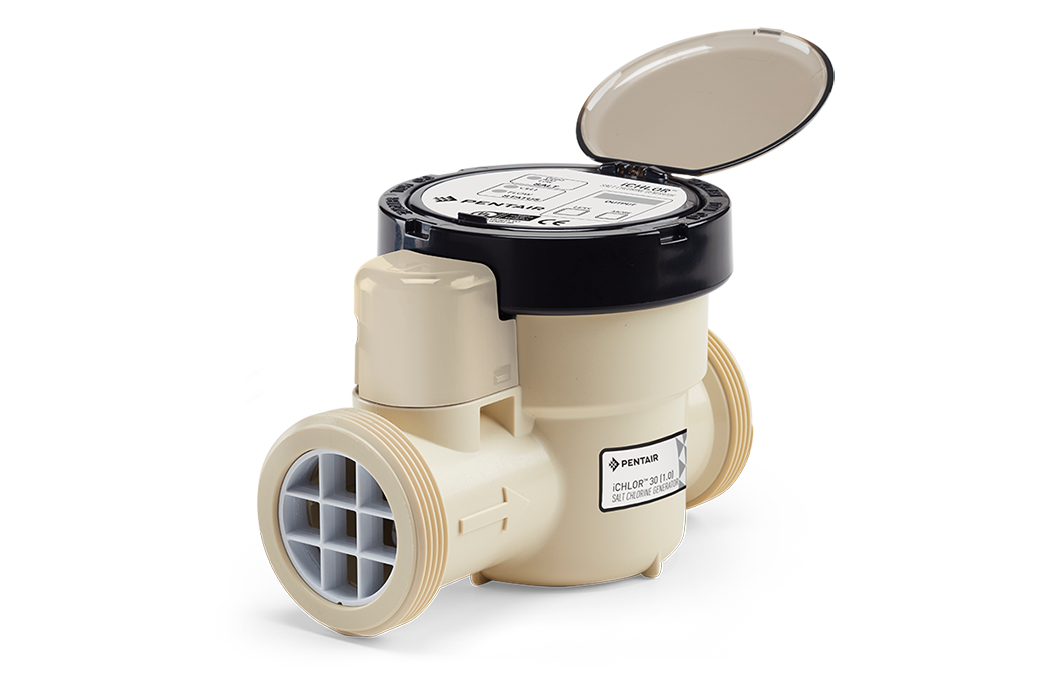 Pentair iChlor® - Salt Chlorine Generator
Ordinary table salt. Extraordinary technology.
The chemistry behind the iChlorTM Salt Chlorine Generator makes it so simple to use—just add salt to generate all the chlorine your pool needs. Our smart technology provides built-in intelligence for unmatched convenience and control. Touchpad controls enable fast checking of salt levels, chlorine output and cell life. Plus, iChlor makes it easy to set and adjust chlorine levels, reducing the need for repeated testing and upkeep.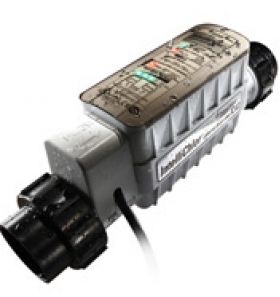 Pentair IntelliChlor Salt System (IC15 - IC20 - IC40)
This Item Contains
520912 IntelliChlor IC40 – (For Pools up to 40,000 Gallons or 151,500 litres)
520910 Easy Touch Control System
IntelliChlor® Salt Chlorine Generator uses common table salt to produce all the chlorine a pool needs, safely, effectively, and automatically. Same sanitation performance as manual chlorine addition without the drawbacks. No need for customers to buy, transport and store chlorine compounds.
FEATURES
Full diagnostic capabilities, including cell life tracking that communicates remaining hours of cell life in real-time. Captures all performance data daily (production settings, hours of operation, chlorine output, cell cleaning cycles, salt readings, and water temperature averages)
Push-button operation and easy-to-view displays enable fast checking of salt levels, cell cleanliness, sanitizer output, and water flow
Automatic shut-off feature protects the unit and prolongs cell life under low water temperature conditions
On-time cycling prevents calcium and scale build-up to maximize cell life
Ability to communicate with IntelliTouch®, EasyTouch®, and SunTouch Automation Systems
Certified to UL 1081 standard for safety
NSF approved
Health Canada approved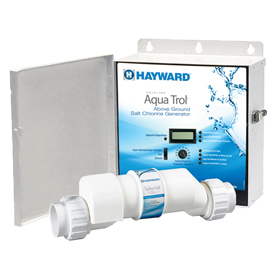 Hayward AquaTrol
AquaTrol is the affordable salt chlorine generating solution for above ground pools that saves you time and money while conveniently keeping your pool clean and safe.
Quick and Easy 30 minute installation
The best water quality attainable
Soft silky feel – no more red eyes or dry skin
Always crystal clear and ready for swimming
Digital salt display and 7 diagnostic indicators
Selectable super chlorinate function
Allows multiple pump periods per day
Programs in 15 minute increments
Manual switch (ON-Auto-OFF)
Microprocessor automates all functions
Automatically cleans the cell by periodically reversing polarity
Patented Turbo Cell for maximum efficiency and flow rate
UL and CUL Listed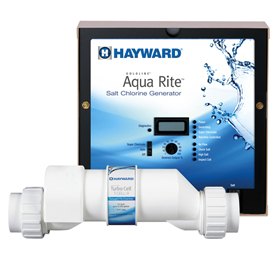 Hayward AquaRite
AquaTrol is the affordable salt chlorine generating solution for above ground pools that saves you time and money while conveniently keeping your pool clean and safe.
Quick and Easy 30 minute installation
The best water quality attainable
Soft silky feel – no more red eyes or dry skin
Always crystal clear and ready for swimming
Digital salt display and 7 diagnostic indicators
Selectable super chlorinate function
Allows multiple pump periods per day
Programs in 15 minute increments
Manual switch (ON-Auto-OFF)
Microprocessor automates all functions
Automatically cleans the cell by periodically reversing polarity
Patented Turbo Cell for maximum efficiency and flow rate
UL and CUL Listed