Hayward ColorLogic®
For New Construction ColorLogic 4.0 lighting incorporates innovation and technology as the leading underwater light. It provides brighter, more vivid colors and light shows that are energy efficient, with feature rich options for pools and spas.
50% brighter than ColorLogic 2.5
Speed, Motion and Brightness control for light shows
Operates stand alone or with Pro Logic
7 light shows and 5 fixed colors along with synchronized lighting
5 fixed colors can be customized to 101 different colors
Speed, Motion & Brightness Control of Light shows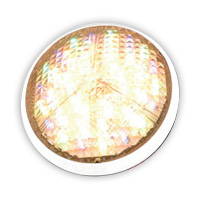 LUMI-LED by Lumi-O
LIFE IN COLOR
Discover what the addition of color can do for your backyard with LUMI-LED by Lumi-O. So much more than just a white light, LUMI-LED bring bright, vibrant color to your pool, illuminating and beautifying your backyard while it entertains your family and dazzles your guests. Add a whole new dimension to your swimming pool that can only be achieved with colored lights – illuminate the evening and set the mood with LUMI-LED by Lumi-O.
19 preset colors: Choose a color that suits your mood: White, blue, green, aqua, pink, purple and mixed color with choice of color movement from gradual pace for a cozy night to flashing lights for a great party! Have fun!
Easy to synchronize up to 5 LUMI-LED
Remote control
12 volts for energy saving
Water-resistant
Maintenance free
Compatible with the Lumi-O standard lighting system
Easy to replace
Best price on the market
2 years limited warranty
Remote control for lighting system
Universal
Easy installation
Retro-fit (for existing lighting system)
range up to 100 feet
For outdoor use
1 year warranty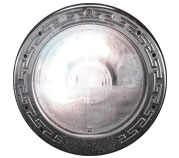 Pentair AMERBRITE®
UPGRADE TO THE ELEGANCE OF UNDERWATER LED LIGHTING
AmerBrite LED lamps add the efficiency and luminous splendor of LED technology to the best-selling Amerlite light series. The convenient Edison screw base gives you a simple 'plug-and-play' replacement for your current Amerlite incandescent bulb. Simply unscrew your inefficient, high-wattage incandescent bulb and replace with the brilliance of an AmerBrite LED lamp.
FEATURES
The brightest and most efficient LED replacement pool lamp on the market.
Lens can be rotated 180 degrees to provide wide or narrow beam pattern.
Superior reflector design creates more uniform light distribution.
LED technology provides longer life.
Solid-state technology with no internal filament.
The only UL and cUL Certified LED replacement lamp for Amerlite incandescent fixtures.
Available in 300, 400, or 500 watt equivalencies in 120V or 12V versions.
AmerBrite white lamps use 34 to 51 watts of power.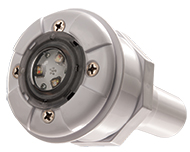 Pentair GLOBRITE®
Pool and Spa LED Lights
THE BEST AND BRIGHTEST
When you install GloBrite® Pool and Spa LED Lighting in a poolscape, poolside evenings go from great to spectacular. GloBrite® lights are the creative, cost-effective way to showcase and enhance pool features like baja shelves, steps, beach entries and other shallow water features.
GloBrite® lights utilize the industry's most advanced technology for bright, energy-effiicient lighting – while using 18% less energy than comparable shallow water lights.
FEATURES
The brightest and most efficient LEDs available.
5 brilliant fixed colors, 7 dazzling pre-programmed light shows.
The perfect complement to IntelliBrite® 5g LED Pool Lighting for dynamic, synchronized colored light shows.
Compatible with IntelliTouch® and EasyTouch® control systems for advanced control features.
When used with an optional IntelliBrite Controller, pool and spa owners without an automation system can enjoy fast and easy control of their pool lighting.
Does not require grounding or bonding for quick and easy installations.
GloBrite® lights are UL approved.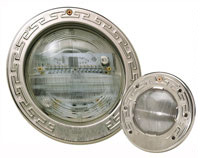 Pentair INTELLIBRITE® 5G
Underwater Color-Changing LED Pool and Spa Lights
UNDERWATER LED LIGHTS FOR SWIMMING POOLS AND SPAS
IntelliBrite® 5g automated color-changing pool and spa lights feature LED technology; the wave of the future in energy efficiency, lifetime value, quality of light, and controllability. With IntelliBrite 5g, combinations of individual colored LEDs are mixed and matched to achieve a vibrant spectrum of colors. These combinations are power sequenced to illuminate and cycle through colors at varying speeds, and in different sequences of color. Combined with a custom reflector and unique lens design, the IntelliBrite 5g offers super efficiency while being the brightest yet most energy efficient underwater LED light available.
FEATURES
A superior reflector design assures more light is directed toward the pool bottom to further increase intensity and color effects, while minimizing glare
Superior lens geometry distributes light in an optimum way to avoid "hot spots" on the pool bottom. Light intensity and color are distributed more uniformly throughout your pool
Pool lens can be rotated to 180 degrees to provide wide beam pattern (standard) or narrow beam pattern.
IntelliBrite technology makes use of the brightest and most energy efficient LED's available in underwater pool and spa lights – up to 50% less energy comsumption than competitor's lights.
Set one of 5 predetermined fixed colors to match or create the mood for the evening – blue, green, magenta, white, and red or select from 7 popular "color shows" that come preprogrammed into IntelliBrite
IntelliBrite was designed to work with IntelliTouch® and EasyTouch® the leading control systems for pool, spa, and poolscape equipment automation. In effect, you transfer control of IntelliBrite to the IntelliTouch or EasyTouch system which controls all your other backyard and pool features.
IntelliBrite 5g Color Pool lights are backwards compatible with first generation IntelliBrite lights.
Note: All 120 volt pool and spa lights must be connected to a branch circuit protected by a ground fault circuit interrupter (GFCI).
Notice: Underwriters Laboratories has listed Pentair Water Pool and Spa Inc. lights for use with Pentair Water Pool and Spa, Pentair Pool Products, American Products, Purex, or PacFab niches ONLY. To ensure proper grounding/bonding connections install only Pentair Water Pool and Spa Inc lights in Pentair Water Pool and Spa, Pentair Pool Products, American Products, Purex, or PacFab niches.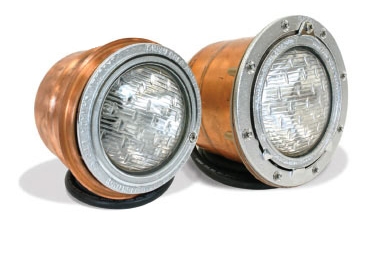 Jacuzzi Q500 Light
Ultra robust 500W incandescent light. Construction in cast-iron with multiple retaining bolts. High impact lens with small prisms. The Q500 lighting niche by Jacuzzi is discontinued. It is only possible to buy the whole light and some replacement parts. Ideal for replacing a Jacuzzi Q500 light without changing the niche.
Available in 120V
Available in 500W
9' cable