Let our qualified staff perform the replacement of your filtering media (filtration sand). This will allow you to have clean water, avoid damaging your equipment and detect broken components ahead of time.
Note: JF Piscines does not sell filter media directly, but these are available if you request our services.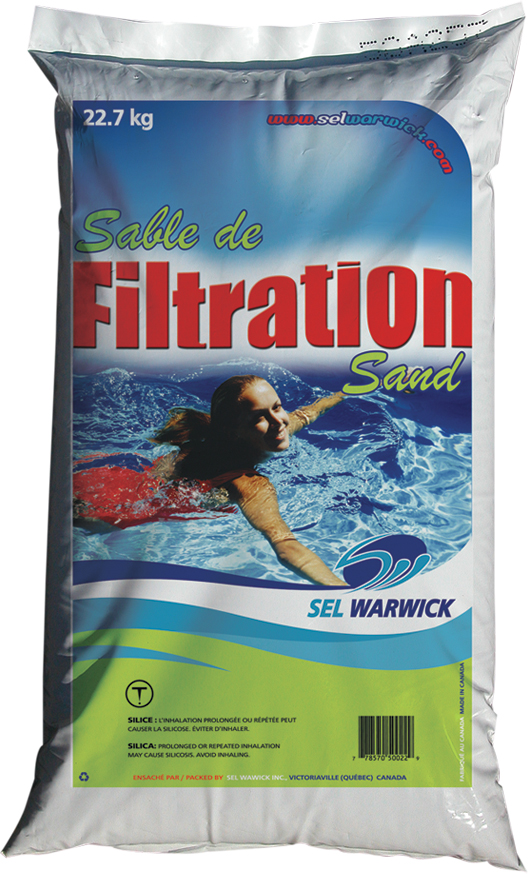 Filtration Sand (Warwick Salt)
Warwick Salt Filtration Sand consists of whole-grain crystalline silica1 of great hardness. They are long-lasting and dense, which allows them to resist degradation. Each size is washed, dried and filtered according to a very strict quality control process.
Warwick Salt Filtration Sand is suitable for use in pressure and density filters. It can also be used in swimming pool filters, in various industrial processes and in auxiliary applications.
Silica1 sand is THE recommended product by most filters manufacturers.
Silica1 : Prolonged or repeated inhalation may cause silicosis. Avoid inhaling.
Available in: 22,7kg
Price: 10$